The convergence of beauty and wellness alongside mental health is where our brand truly excels. Our commitment to excellence and ethical practices ensures that our formulas are meticulously crafted to deliver the finest ingredients that effectively boost mood and enhance mental well-being.
Naija Growth Elixir Promotional Video
Testimony

Customer's review regarding their skin condition after using Naija Growth Elixir

No More Raw Skin

Discover the key to freedom from raw, irritated skin at night with our Hair to Toe Whipped Body Butter

For the Love of Babies

Introduce yourself to our 'No Essential Oils from Hair to Toe Whipped Body Butter' specially formulated for children aged 6 years and below, or for those with sensitive skin.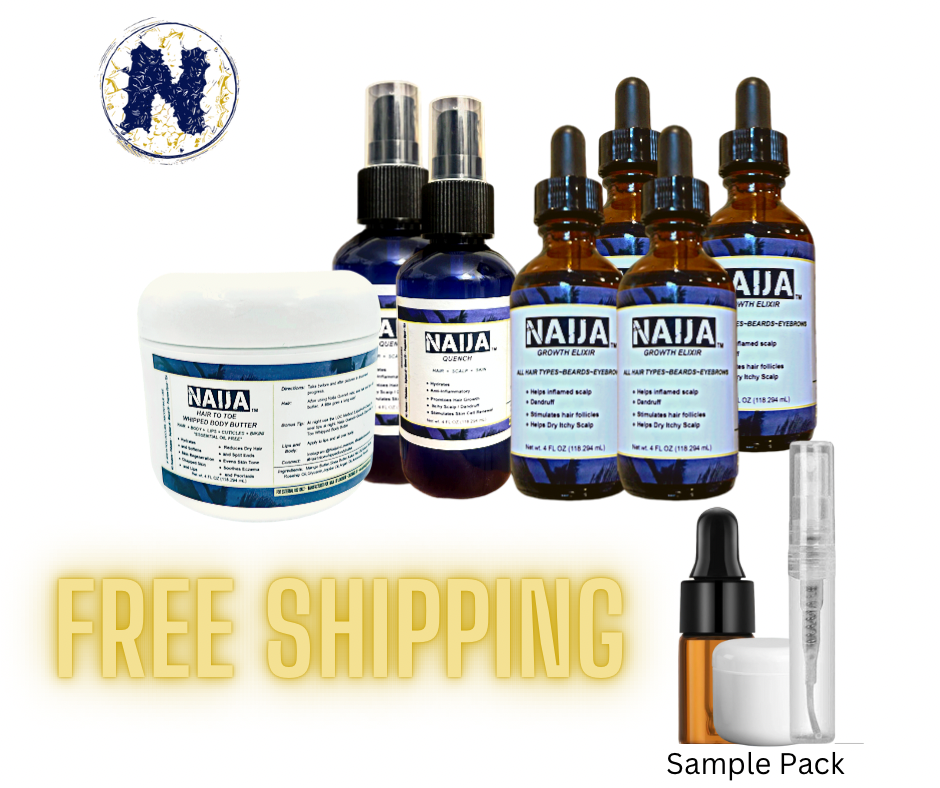 Maximize your profits at your upscale Barber Studios and Salon Suites
Start boosting your sales with the highly recommended Bronze Kit. Get in touch with us at Support@Naijabeautyproducts.com to inquire about licensed discounts.
Try Me

Igniting Passion
Naija By Lovemore gaining attention through Press Releases, features and interviews. Thank you for joining us on this journey.
Button label